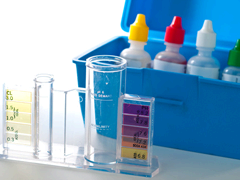 Chemical Only
Chemical Only Services
Chemical or salt pool balance service. We ensure your pool will be sanitary, algae free and safe so you can enjoy your pool worry free. Every technician is fully trained to test and balance your pool every week. This rate includes:

- Weekly Service
- Balance your pool (basic chemicals / salt not included)
- Chemical Check of Chlorine, Ph, Akalinity, Hardness, Cya, TDS and Phosphate
- Inspect all pool equipment

* Reducing Phosphate adding conditioner is not part of service we will charge additional for speciality items.